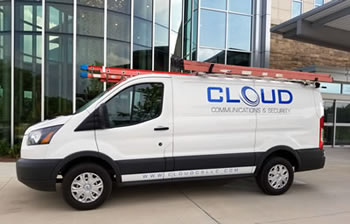 Cloud Technology Systems above all else believes in doing business based on building relationships and taking care of people. We may deal transactionally in the smart home technology and business connectivity/security services and products we offer, but we never see our customers as transactions. Our ultimate goal is to know you personally; that's how we learn to meet your needs AND go above and beyond. It's also how we continue delivering exceptional service alongside trusted, top-of-the-line communications and security products for home and business.
In addition to this unwavering commitment to service, Cloud Technology Systems provides innovation, creativity, and expertise in all we do. You'll see it in the security and communications solutions we propose for your business or home; you'll see it in the reliability we demonstrate well beyond the installation phase. Count on us to get you connected and make sure you stay connected.
We bring a lifetime of experience to our customers. In business for over 25 years, we take communications. automation, and security services to the next level. As challenging as it is to stay on top of industry advancements, we make it a point to master the products we know bring value to our customers. Striving to offer the best is not something we compromise on.
LOCAL, RELIABLE SUPPORT
CTS is locally-owned and operated from Canton, Georgia. We service clients all over the Southeast – and we are extremely personal and hands-on. Maybe this isn't typical for a technology company, but that's our philosophy. We seek to serve customers in a way that is unique, personal, and focused.
CTS is licensed by the state of Georgia with an unrestricted low voltage license, and we are fully insured.
If you are looking for communications and/or security services – from a company that genuinely cares about you – please contact us or give us a call today at 678-780-9012. We'd love to see what we can do for you!